Antonio Castañeda, MD, FACS
General Surgeon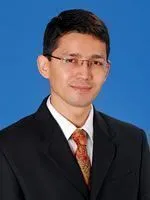 Diplomate American Board of Surgery
Advanced Laparoscopic Surgery
General Surgery
Dr. Castañeda is board certified in General Surgery by the American Board of Surgery. He earned his medical degree from the University of Texas Southwestern Medical Center, Dallas. He completed his internship and residency at the University of Texas Health Science Center, Houston. Upon completion of his surgical training he moved to Fort Worth in 2002 and has served the community of Fort Worth since then. He has received the Fort Worth Business Press Healthcare Heroes award in 2007 and won Physician of the Year Award in 2007 while serving at Texas Health Harris Methodist Fort Worth Hospital.
Dr. Castañeda is an active member and Fellow of the American College of Surgeons, the Society for Surgery of the Alimentary Tract, and the Society of American Gastrointestinal and Endoscopic Surgeons. Dr. Castañeda treats complex surgical upper and lower abdominal diseases in addition to routine general surgical needs. Dr. Castañeda is married with three children and in his spare time enjoys outdoor activities including jogging, biking, camping, and traveling.
Areas of Expertise:
Robotic Surgery, Weight Loss Surgery (Gastric Sleeve, Roux-en-Y, and revisions), gallbladder, reflux disorder, hiatal hernia (primary and redos), abdominal and groin hernias, advanced laparoscopy, thyroid, spleen, adrenal glands, pancreas, stomach, small bowel and colon surgery, as well as spinal approaches to name a few.
Research:
Does upregulation of inducible nitric oxide synthase play a role in hepatic injury? Liu, T.H., Robinson, E.K., Helmer, K.S., West, S.D., Castaneda, A.A., Chang, L., Mercer, D.W.; Shock. 2002 Dec.
Nitric oxide synthase inhibition negates bombesin-induced gastroprotection. Castañeda AA, Kim YS, Chang LK, Cui Y, Mercer DW.; Surgery. 2000 Sep;128(3):422-8.
Does upregulation of inducible nitric oxide synthase (iNOS) render the stomach more susceptible to damage? Castañeda AA, Denning JW, Chang L, Mercer DW.; J Surg Res. 1999 Jun 15;84(2):174-9.
Gastroprotective actions of bombesin, L-DOPA, and mild irritants: roles of prostaglandins and sensory neurons. Mercer, D. W., Cross, J. M., Castaneda, A. A., Gunter, J. A.; Surgery. 1998 Nov.
Effects of endotoxin on gastric injury from luminal irritants in rats: potential roles of nitric oxide. Mercer, D. W., Castaneda, A. A., Denning, J. W., Chang, L., Russell, D. H.; Am J Physiol. 1998 Sep.
---
Staff/Hospital Affiliations
Jordan Cofer, Clinical
Carla Castañeda, Clerical